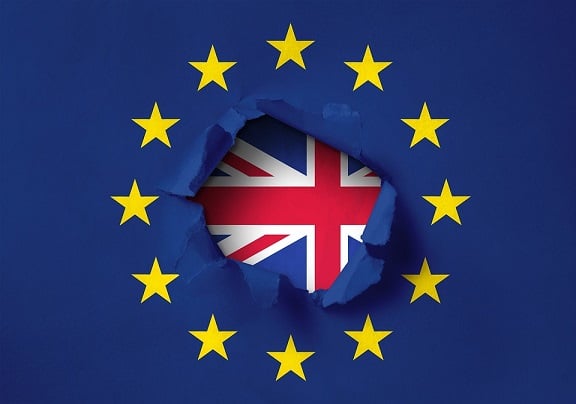 In the closing weeks of 2018, few people can comfortably predict how – in exact terms – Brexit will impact on the normal working regulations of any industry in years to come. The first thing to say is that should the UK secure the implementation period that has been much-vaunted by the government from March 2019, nothing will immediately change. So, this means that anyone who purchases textiles that meet the current EU regulations will be able to do so with full confidence until 2021 at minimum.
The 'No-Deal' Scenario
Even if the UK comes out of the EU in March 2019 with the so-called 'no-deal', which would mean that EU regulations no longer have primacy over UK law, buyers should not be unduly alarmed. The European Union Withdrawal Bill will enshrine all current EU legislation into UK law as of 30th March 2019. This may be reviewed in future, but no current UK-based supplier is likely to make changes to the fire retardation processes they have in place simply because they can, in theory, do so.
The UK already meets and exceeds EU regulations in fire retardation matters concerning all sorts of products, including fabrics. For any businesses operating in fire retardation products and services to unilaterally make changes to their processes – even in the event of a 'no-deal' Brexit – would mean jeopardising their European market.

No British business has the freedom to alter its practices or lower its standards just because the UK leaves the jurisdiction of the EU. Unless the UK parliament chooses to alter its own fire retardation regulations under a new statute of law, nothing will have changed. This is good because it gives buyers the confidence they need to continue making their own products and selling them into domestic as well as EU markets.
What Changes After Brexit?
The only difference would be if a textile product were found to be sub-standard in fire retardation. Currently, all such matters would be likely to go through the UK courts unless the contract under which they were supplied was written under an EU jurisdiction. In such cases, appeals could be made until it reached the European Court of Justice. After a clear-cut Brexit, this would no longer happen, and UK courts would retain primacy.

Given that the UK's fire retardation regulations exceed the standards which are required under EU law, few in the industry predict wholesale changes any time soon. If the implementation period is agreed, then the earliest the UK could diverge from EU regulations would be 2021.
Furthermore, given that fire retardation has significant impacts for public safety, no changes that might be made down the line are likely to do anything other than strengthen consumer protections.
Brexit is a big unknown for the flame retardant industry, but is sure to bring opportunities as well as challenges. At Formulated Polymers we will continue to make flame retardants that meet and exceed the standards required for any jurisdiction, including the UK, EU and USA. For more information please call 01706 828 208, or email enquiries@polymers.co.uk.