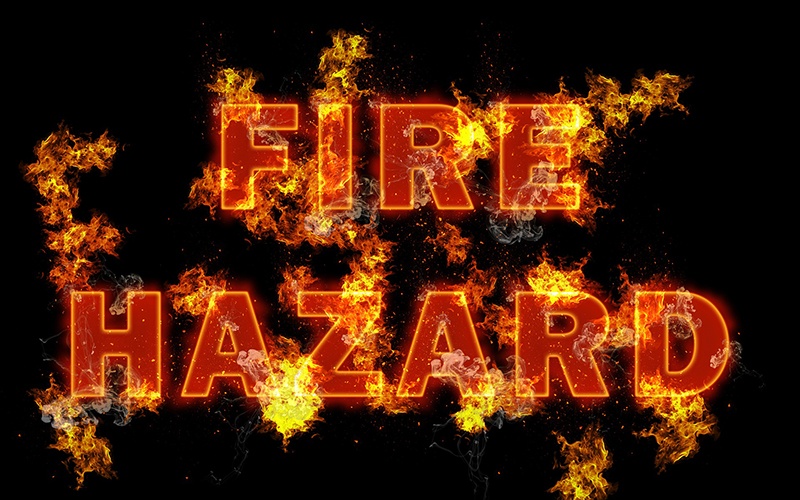 Among all the (current!) European Union member states, the UK has the highest and strictest fire safety standards for furniture and furnishings. This saves thousands of people every year from being injured or even dying by fire in their homes.
Sofas, divans, and beds are the most flammable pieces of furniture in the average home. Failing to make them from flame-resistant materials can lead to disastrous consequences. Each member state in the European Union has its own fire safety standards. If they would all adopt the UK fire safety regulations, it could save more than 1,500 lives per year.
UK Furniture And Furnishings Regulations
The present Furniture and Furnishings Fire Safety Regulations were adopted in the UK in 1988 and then amended in 1989 and 1993. These rules ensure that all upholstery components used for furniture comply with special fire resistance standards and have suitable labels.
According to the law:
All filling materials must meet special ignition standards
All upholstery composites must resist burning cigarettes
All covers should resist matches
New furniture should have a permanent label and a display label at the time of sale
The supplier of the upholstered furniture should keep records for five years to prove compliance
The above regulations ensure that manufacturers are extremely careful about the upholstery, filling and cover materials they use for their furniture, thus reducing the number of lethal outcomes during domestic fires.
Why Did The UK Introduce Such Strict Fire Standards For Furniture?
The number of deaths from fires in UK homes rose by almost 50 % between 1960 and 1970 and by the end of the 1970's the number was still rising. Before the Regulations were introduced in 1988, unsafe furniture was the cause of 7.5% of home fires and the reason for 35% of all deaths during domestic fires.
Furniture made of PU foam was the main reason 10 people died in the deadly 1979 Woolworth store fire in Manchester. The burning foam produced so much smoke that many people choked before they could make it out of the building. The terrible fire was a leading trigger for creating the new regulations.
Harmonised Fire Safety Regulations
In 2010 researchers performed tests on 27 typical sofas from each of the EU member states. The results showed a stark difference between fire safety standards across the bloc, which could literally make a difference between life and death.
The European Fire Safety Alliance is now requesting the introduction of a harmonised fire safety standard for all EU member states which will simplify fire safety for manufacturers and end users.
In the meantime, at Formulated Polymers we produce a range of flame retardant fabric treatments that meet the stringent safety standards required in the UK. In other words they are more than adequate to comply with safety requirements in all the EU27 countries AND for exports to other global markets.