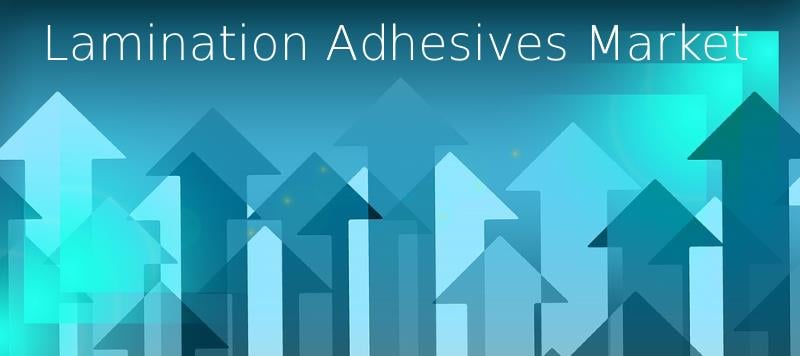 A new report by Persistence Market Research states that the lamination adhesives market will grow by $2.2 billion (US) globally by 2024, with an increase of 6.4% during the years from 2016 to 2024. The report analyses the global market and present trends that boost this growth.
Lamination adhesives have become more and more popular when it comes to food packaging as they are more flexible, have less curing time, are less harmful to the environment, and have a superior bond strength (compared to plastic). Moreover, the industry of healthcare and personal care products is rapidly growing, increasing the demand for packaging.
Eco-Friendly Laminates?
However, as more people and governments shift towards eco-friendly products, lamination adhesives are not welcomed by everyone. Since companies are trying to decrease their global environmental footprint, eco-friendly packaging is a big trend. For this reason, solvent-based adhesives are being replaced by their eco-friendly alternatives and solvent-based lamination adhesives are one of them.
The Global Adhesive Market
Nowadays, the lamination adhesives market is divided into three large groups:
Product type adhesives (such as water-based, solvent-less, etc.)
End-use adhesives (food packaging, industrial packaging)
Regional adhesives
The largest group is solvent-based adhesives and it accounts for over 40% of the total lamination adhesives for packaging, as it has a wide range of applications in many industries. However, experts say this group will lose some of its leading position to more eco-friendly competitors such as water based adhesives.
Growth Of The Food Packaging Industry
The food packaging industry is growing due to the rising amount of packaged foods consumed worldwide. One of the fastest-growing segments is medical packaging, which is estimated to grow by 6.9% every year. This sector is one of the main buyers of lamination adhesives and over 60% of the market demand comes from this segment.
One area which is of great interest is wet bond adhesives for laminating eco friendly paper to aluminium foil to create a 'fresh barrier' for snack bars as opposed to plastic film.
Formulated polymers wet bond adhesive FP2068 is finding a growing interest worldwide as a cost effective option for laminating these type of structures.
The main markets are located in Europe, North America, Latin America, the Middle East, Asia-Pacific, and Africa. According to the report, the Asia-Pacific region is going to be the largest buyer of lamination adhesives by 2024. Nowadays, this market accounts for around 40% of the entire global packaging market. The main markets are China and India. According to estimates, the lamination adhesives industry is going to increase significantly during the next 5 years.
Water-Based Formulations
At Formulated Polymers UK Ltd we only deal with water-based adhesives, and haven't looked back since. The latest generation of water-based adhesives are not only more environmentally friendly than their solvent-based competitors, but they are also cheaper, more versatile and more effective. To find out more about our wet bond adhesive and cold seal adhesives, please get in touch with one of our technical team today. Telephone +44 (0) 1706 828208