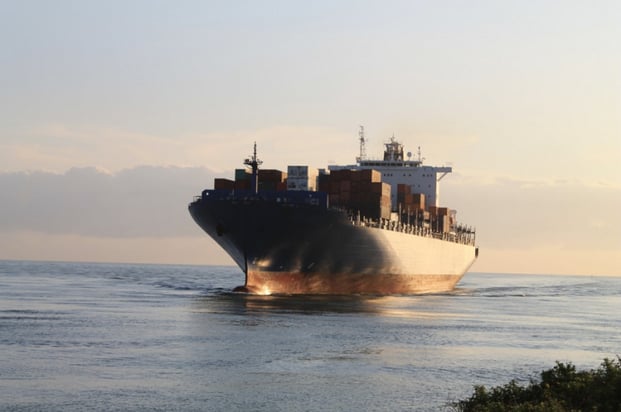 Formulated polymers non-slip coatings are applied to heavy duty paper to produce pallet liners which allow the safe shipment of goods. The non-slip pallet liners reduce damage and maximise the efficiency of moving items from one place to another in many types of industry.
The non-slip coatings on pallet liners provide an effective, affordable, and simple way to prevent items from being moved without damage during transport. By adding them to a pallet during the stacking process the products will have much less chance of shifting and breaking. These non slip liners allow you to stack products higher without worry, which lowers transportation costs.
Formulated Polymers water based non-slip coatings are safe to use for transportation of food products, enabling businesses to have full compliance with all environmental laws.
The Key Advantages of Non-Slip Coatings for pallet liners are-
Ensures secure loads and safe handling of goods;
Durable and reliable performance to fit different transportation needs;
Allow for fast and immediate shipment.
Formulated Polymers non-slip coatings contain no solvent being 100% water-based. The main application of these coatings include packaging materials based on heavy duty paper and cardboard. The high performance of our non-slip coatings is normally tested and evaluated for their application before use.
Pallet liners using Formulated Polymers non-slip coating improves the performance of traditional wooden pallets -
Innovative coatings allow for shipping more items at once. They are now used to assist performance of traditional pallets as the main choice of companies. It's a less expensive packaging alternative that can be custom designed and adjusted. Other benefits include:
Eco-friendly materials;
Eliminates damage from nail heads;
No wooden splinters and no repairs needed;
Reduced product damage;
Performance Of Non-Slip Coatings
Imparts grip to your products to create a stable solid load.
Grip most surfaces and can easily interleave a variety of packaging materials, including glass, corrugated cartons, steel, wood, plastic, and aluminum.
Works on different pallets, stacking, and packaging types.
Prevents damage to fragile materials during transport and warehousing.
Non-abrasive and non-adhesive.
Non-slip coatings offer increased load stability, greater product protection, and reduced contamination between layers on a pallet containing:
Glass and PET bottles;
Beverage and food containers;
Cardboard boxes;
Steel and aluminum cans;
Moulded plastic containers;
Produced in compliance with the latest food and beverage packaging standards, our non-slip coatings provide flexural rigidity. The coating combines flexibility and memory to create a non-slip, tactile surface. Made of quality materials, suitable for sealing and defined according to your transport conditions, our standard and bespoke ranges of non-slip coatings are a solid solution to your needs. Get in touch today to find out more.