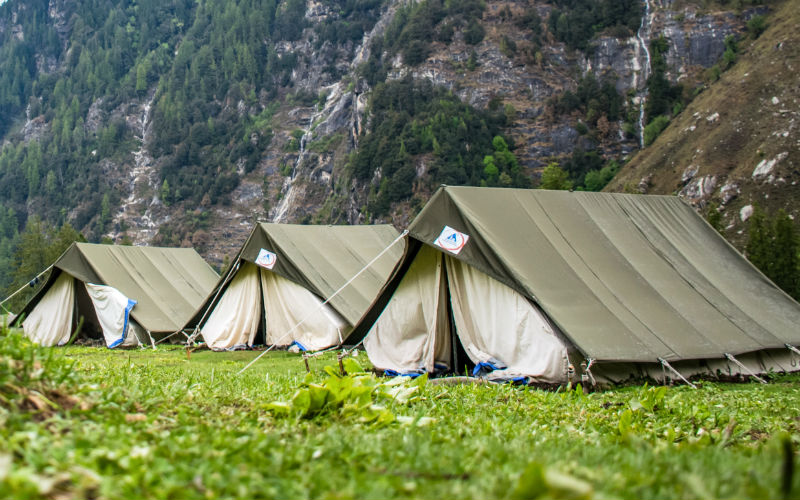 FP 2072 is a water-based polymer bound impregnant used in the treatment of industrial and military tenting canvas. It imparts a variety of useful qualities to a range of textiles. A summary of features and application instructions can be found below.
Please note that FP2072 is not a flame retardant. If you require flame retardancy please consider FP2109 or another of our flame retardant impregnants.
Features
Increased physical strength of textiles
Improved durability
Increased dimensional stability
Improved water resistance
Reduced permeability
Physical Properties
Total Solids Content: 48% to 52%
Viscosity: 1800 to 2200 CPS
pH: 8.5 to 10
Application & Storage
FP 2072 should be mixed with water to approximately 10% weight by weight and applied to the textile by impregnation. Application methods are similar to other water-based impregnants:
Stir continuously after dilution to avoid sedimentation
Impregnate the substrate twice for maximum water permeability
To achieve the best results, dry substrate thoroughly and cross link the polymer binder by heating the substrate to 150°C for three minutes.
FP2072 can be stored for up to 6 months in sealed containers at temperatures between 5°C and 30°C
Do not allow the product to freeze
Do not expose to direct sunlight
Find Out More
At Formulated Polymers we produce an extensive range of water-based compounds for different textiles, as well as adhesives and cross-linkers. FP 2072 is one of our standard range, which can be ordered at competitive rates for rapid dispatch at any volume. We are also happy to custom formulate products to your own specifications. Discuss your needs by calling +44 (0) 1706 828 208, or emailing enquiries@polymers.co.uk.