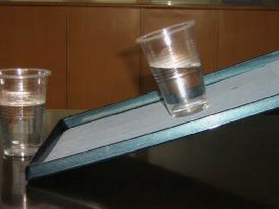 FP 2177 has had a remarkable journey since it was launched in April 2017. One of the bestselling water-based coating for cardboard and paper, this carefully crafted anti-slip material has proved to be an excellent performer. Here's an update on the glue that has made real changes in the airline industry.

What Is An Anti-Slip Coating?
An anti-slip is a type of coating that is applied to a surface to increase its coefficient of friction or, in layman's terms, its grip. This is very useful for modifying the surface of material such as papers that hold items in place when tilted. This includes paper mats for airline tables, train tables, and interleaves for pallets. The aim is to create a surface that feels natural and tactile, but which has excellent grip.
Antislip coated paper's used for airline tray tables should be perform their task unobtrusively, effectively and efficiently whilst imparting a pleasant feel to the paper. No one wants a cup of tea on their lap when a plane experiences turbulence and paper mats coated with FP 2177 are ideal for this purpose.

What Is A Water-Based Coating?
FP 2177 is a water-based coating. These are safe to transport, handle and apply. FP 2177 only need applying and drying to give a grippy surface with a pleasant, tactile feel. No chemical reaction is involved.
FP 2177 in the liquid state has a long shelf life. Stored appropriately it will last for a minimum of 6 months provided it is mixed thoroughly before use. Once applied and dried FP 2177 will last for 1 – 2 years provided it is kept between 5 and 30oC and is not exposed to sunlight (UV light).

How Is FP 2177 Applied?
FP 2177 water-based coating is typically applied at an application weight between 4 and 8 gsm dry. depending on the porosity of the substrate, using a gravure or anil0x roller.
Complete evaporation is needed in order to create a firm bond to the paper and to activate the nonslip properties. This is achieved by heating. For FP 2177 a drying temperature of 110 to 120oC is needed as temperature outside this range will adversely affect the nonslip properties.

What's Different About FP 2177?
FP 2177 has been designed with a high coefficient of friction (anti-slip).
Correctly applied FP 2177 with tolerate slip angles in excess of 45 degrees when used as nonslip coating for paper interleaves for pallets. FP 2177 is non-toxic and exhibits good water repellence. It can be used with a variety of substrates, including cardboard and paper.

How Is FP 2177 Performing?
Two years on from its launch, FP 2177 is flying high. The nonslip qualities of the coating have attracted a lot of attention. Demand for FP 2177 anti-slip coating is growing rapidly. Its unique combination of antislip and feel are proving to be a driving force in the rapid growth in sales.

What Next?
To learn more about FP 2177, download our technical data sheet. To explore more water-based anti-slip adhesive options, get in touch with Formulated Polymers today.